Experience Sugar Hill in the best ways possible. Whether you're strolling on the Promenade in Downtown Sugar Hill or running on the greenway, you'll soak in the sweetness of this 83-year-old city.
One glance down West Broad St., downtown's main street, and you'll find a week's worth of activities and exploration. Between exercising at the E Center's community gym, rocking out to a sold-out concert in The Bowl, or attending $2 Tuesdays and a Player's Guild show at the Eagle Theatre, your Sugar Hill bucket list will continue to grow.
At the heart of downtown is the E Center, which houses a community gym with a court, fitness equipment, and an indoor track. It's also home to some of Gwinnett County's best small businesses, a coffee house, a bakery, an ice cream shop, and a brewery.
The E Center is located at 5009 W. Broad Street in Downtown Sugar Hill has a basketball court, an indoor six-layered padded walking and running track, treadmills, bikes, ellipticals, row machines, free weights, and a multi-use strength gym. It's also known for its variety of classes tailored for every age, workout preference and fitness level.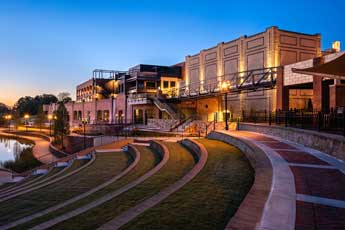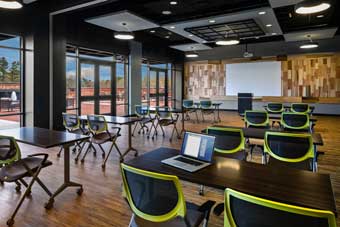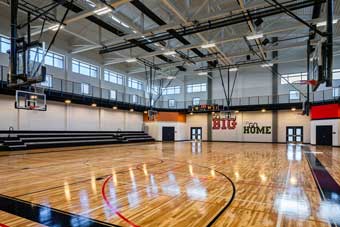 Free parking is available in the E Center deck below the building, and in the City Hall parking deck. Additional overflow parking is available along West Broad St. and Hillcrest Drive.
E Center Hours: Monday – Saturday: 7 a.m. – 9 p.m., Sunday: 12 p.m. – 6 p.m.
Open gym costs $2 per person. The gym is available for open play: Monday. – Saturday 7 a.m. – 9 p.m. & Sunday: noon – 6 p.m.